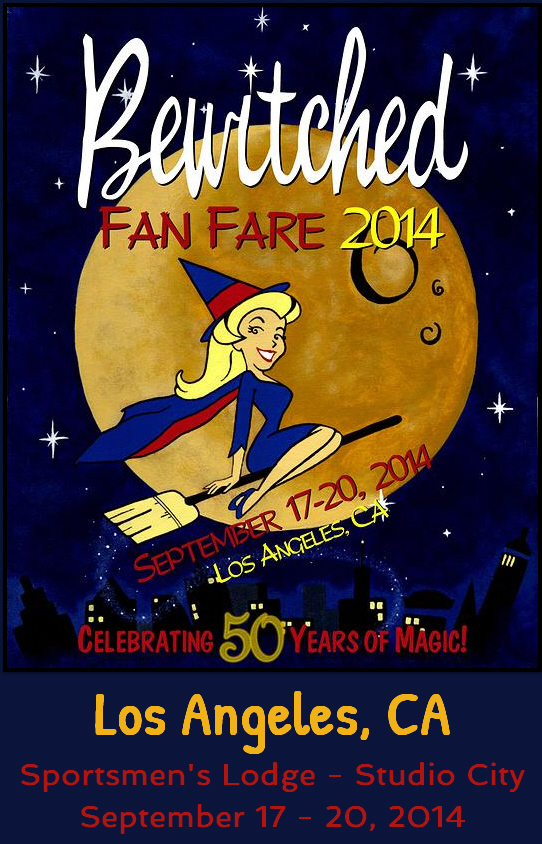 Come join the Bewitched Fanfare group to celebrate the 50th anniversay of Bewitched!
Click above to find out more. Hurry, you must respond by August 31, 2014 to purchase advance tickets!
Thanks to Mark Simpson for organizing yet another great Bewitched fan event!
You can also check out the Fanfare Facebook page to get additional up to date info.